It's Nola!
With BOC's help, Margaret Barrow was able to grow her business,
build a team, and get featured in Bank of America's Small Business Spotlight.

For Margaret Barrow, a college professor and newly-turned vegan, finding healthy, portable snacks proved difficult. As symptoms of menopause increased for her, so did her curiosity about the foods she was consuming. What she found shocked her. Snacks she thought were healthy actually turned out to be full of sugar, sodium, and heavy carbohydrates. She decided if she wanted a snack that truly fueled her body, she'd have to make them on her own. As Margaret began to experiment with turning granola snacks into bite-size snacking balls that contained a chewy texture and the right amount of sweetness, she'd carry them to work for her students to try. Before long, her students were bringing her data of campus surveys— people who tried and loved her product— and began encouraging her to start her own company. 
After hearing BOC Network Brooklyn Women's Business Center Director Delia Awusi's business presentation at a local conference, Margaret sought out help for It's Nola and her relationship with BOC was born. 
"When I went into BOC for the first time, Delia and her staff were so kind. I really was there to inquire about BOC to find out if starting a business made sense," said Margaret.
In 2019, Margaret began working with BOC through a finance workshop as a "one-woman show." Through ongoing counseling and support, BOC helped Margaret build a business plan, and transition from an at-home kitchen to a commercial kitchen space. They worked together to find a convenient co-working space in Brooklyn and started to build a team.
"I didn't know how to run a company and I couldn't fathom taking on another job,
said Margaret. "I understood that starting a food company with no experience was going to take a lot of work and commitment." 
As It's Nola grew, so did demand. Working with BOC, Margaret established an online presence,  re-launched the brand, and began seeing an uptick in sales which BOC Network to sponsor It's Nola in joining Duplessy Foundation Sales Cohort in the Winter of 2021. This cohort assisted Margaret with building out her business sales strategy and with updated materials. The 6-week training program allowed Margaret to develop her business with a new implementation of the sales process.
"No matter what it is, BOC has been there for us."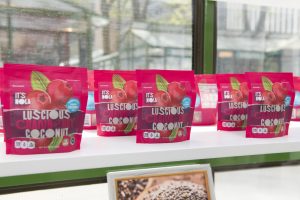 Margaret credits mentors with saving her life, providing invaluable guidance, and giving her hope. Because of this, It's Nola donates 10% of proceeds to community college mentoring programs. 
Visit It's Nola and learn more about their products at www.It's Nola.com.
"No matter what it is, BOC has been there for us."
Contact Us
Find out how BOC can support
your business.