Mavi Inc.
Leveraging Mr. Chica's significant experience and knowledge of managing large projects BOC helped Mavi Inc. successfully perform on over 15 large contracts.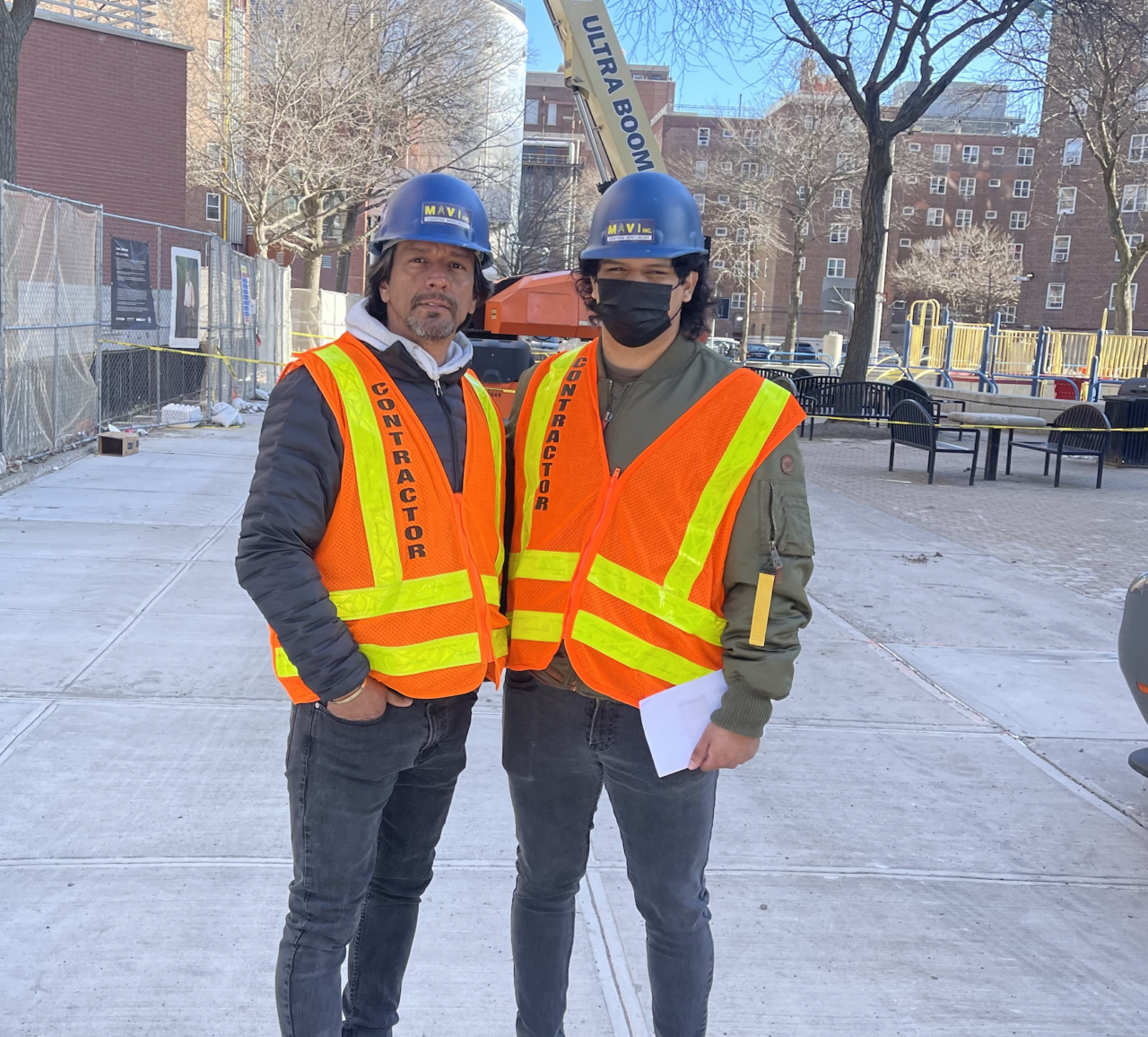 Marco Chica
BOC client, Mavi Inc., is a Maspeth, Queens-based construction company owned by Marco Chica, an immigrant from Ecuador. The business was founded in 2017 and specializes in commercial coating, industrial painting, intumescent fireproofing, waterproofing, lead abatement, and epoxy resinous flooring. Mr. Chica has over 20 years of experience working as a foreman for New York City companies that provide these same services. He is also a long-time member of District Council 9 (DC9) of the International Union of Journeyman Painters and Allied Trades (IUPAT). Mavi Inc. is currently certified as a MBE/DBE with NYC, NY State, Port Authority of NY&NJ, and the MTA.
While Mr. Chica is the face of the company and manages the crews in the field, Mavi Inc. has support in its back-office operations and project estimating from Mr. Chica's wife, Belen Cevallos, who studied accounting in Ecuador, and their two sons who are studying engineering, estimating and construction management.
Leveraging Mr. Chica's significant experience and knowledge of managing large projects as a foreman on government contract work and his extensive contacts in the industry, Mavi Inc. has successfully performed on over 15 contracts and has landed many additional contracts as a subcontractor with companies working on MTA, New York State and New York City agency contracts.
Over the past 4 years, the Mavi Inc. team has been receiving counseling from BOC and has been able to grow sales from $47,000 in 2017 to $1,124,000 in 2020.  BOC has provided startup counseling, legal assistance, referrals, accounting, and bookkeeping support, and helped to develop back-office systems.  During this time, Mavi Inc. has also accessed 13 contract-based loans with BOC Capital to support cash flow as they take on additional contracts.
In 2020 when Covid hit, Mavi inc. was forced off its projects, and the business ground to a halt.  Mavi reached out to BOC to help access an SBA PPP loan through BOC Capital.  BOC Capital was able to quickly process a PPP loan for $116,925 to Mavi Inc. which was critical for the business to continue to pay its employees during the shutdown.  Mavi Inc. came back to BOC Capital again in January of 2021 to get a 2nd draw PPP loan for the same amount as the 1st draw.  Since this time, Mavi Inc. has been able to stabilize and return to work at pre-pandemic levels and continue its growth trajectory.
"I want to thank the Queens BOC for all the help they gave my husband and myself in going forward with our business."
Contact Us
Find out how BOC can support
your business.